Meet the Board
Our Board is a diverse, proactive group of farmers from across Victoria and Tasmania.
Tracy Dart, Chair
Tracy farms with her husband Nathan at Warracknabeal. They run a dryland cropping enterprise growing lentils, wheat, canola, barley, and hay. Tracy loves farm life and bringing up their two children on farm, working in the farm business, and supporting various community groups and industry organisations. She is a passionate supporter of Partners In Ag, benefiting from many of their professional development programs. Tracy has lived and worked on farm in the Wimmera Mallee for 10 years. She has an Advanced Diploma in Hotel Management and has held roles in a variety of industries including hospitality, health, property development and mining.
Robyn Gulline, Vice Chair
Robyn combines her knowledge of agriculture and education with her extensive networks and industry roles to provide great insight and direction to learning activities facilitated by Partners in Ag. Based in the Wimmera, Robyn is Managing Director of the family farming operation and Risk Management teacher at Longerenong College. Her qualifications include a Master of Business Administration, Bachelor of Education, Diploma of Accounting, Diploma of Teaching – Primary-Preschool, Certificate IV in Training and Assessment and Governance of Registered Organisations.
Eileen Jorgenson, Treasurer
Eileen has been a board member for 15 years and has a mixed farm based near Rupanyup.  Eileen loves the fact that she is her own boss and works outdoors, something she has enjoyed since growing up on a dairy farm/market garden in West Gippsland. Eileen views the ever-changing laws and regulations for farm safety a challenge and sees the value in education within the ag sector in farm safety as a priority for all farmers. 
Charlie Aves
Charlie, originally from the UK has an agricultural career spanning three countries in research, financial and farm-based roles. A common thread has been working closely with the agricultural community to provide information and options to help farmers be successful. Charlie is the Executive Officer at the Irrigated Cropping Council and is a current board member with the Inglewood and District Community Bank, Partners in Ag and the Victorian Grower Group Alliance. She is a graduate of the Loddon Murray Community Leadership Program and a previous Vice President for Australian Women in Agriculture.
Alastair Gabb
Al and his brother Simon run a mixed farming enterprise of broadacre crops, Wheat, Canola, Barley, Faba Beans, fat lamb production and future breeder composite ewes at their farm near Skipton. Al has studied Agribusiness, a qualified carpenter as well as having spent a decade working in the Ski Industry both here in Australia and internationally. Al has recently joined PinAg with the intention of sharing his passion for agriculture and focusing on education and youth in agriculture. 
Fiona Chilvers
Fiona and husband Michael run a successful intensive mixed farming enterprise in the Northern Midlands of Tasmania at Nile. Fiona is a strong advocate of agriculture and believes farming offers an opportunity to be a part of dynamic and supportive industry. With a passion for, and a commitment to ongoing learning and continual improvement, Fiona has been an active member of Partners in Ag since 2015.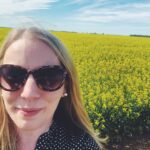 Annabel Mactier
Annabel joined Partners in Ag in 2018 and brings a unique perspective to the Board as the Victorian Farmers Federation Grains Senior Stakeholder Policy and Advocacy Advisor.  Bringing project management, advocacy and research skills to the Board, Annabel is passionate about seeing the industry thrive with innovation, excellence and education at the forefront.
Erin Johns
Erin joined Partners in Ag in 2020 and brings a wealth of knowledge to the Board. Erin studied at Longerenong College before becoming an agronomist in the Wimmera region for over 5 years. Erin is now operating a mixed farming enterprise with her partner in Murtoa and father in Winchelsea. Passionate about all things agriculture, Erin wants to see more young people involved in ag.