Dedicated to rural communities, their people, and their livelihood, join us for the first Gather Grow & Thrive event on Friday 26 August.
A day that will nourish your mind and body with newfound knowledge, delicious food made with local produce and social connection with like-minded people.
Hosted by Partners in Ag in association with Rupanyup Living and The Wimmera Grain Store, Gather Grow and Thrive is a perfect blend of thought-provoking professional development along with social connection and entertainment.
We often put ourselves last in the long list of things to take care of. Gather Grow and Thrive is about taking the time to improve your health and wellbeing, your farm business all the while enjoying a day off the farm and business.
Introducing our first special guest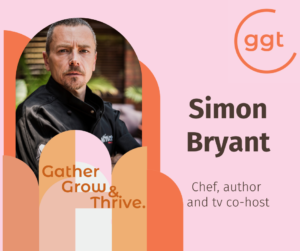 A 25 year career starting in Thai and Indian fast service restaurants, Simon has been a butcher, event caterer, brasserie line chef, and Chef de Partie in Cheong Liew's much applauded, The Grange Restaurant. He held the position of Executive Chef at the Hilton Adelaide for 7 years from 2003 and has held various international posts showcasing South Australian produce in Russia, USA, Japan, China, Malaysia and Singapore.  
 Simon is well known for his time as co-host of 152 episodes of ABC Television's "The Cook and the Chef", broadcast nationally from 2006 to 2009, with South Australian food icon Maggie Beer. Author of 'Vegies' (2012) and 'Vegetables, Grains & Other Good Stuff' (2015), Simon is a passionate advocate of single origin, traceable, sustainable, small batch and nutritious ingredients that support farmers.  
Simon will be joining us at Gather, Grow & Thrive where he will use locally sourced ingredients in a cooking demonstration, preparing a great Aussie classic with a twist for attendees to enjoy.  
Stay tuned as more special guests are announced!
Your ticket includes:
• Interactive session on wellbeing and practical tools to help on farm and in everyday life

• Take home resources for looking after yourself, your family and staff

• Panel discussion on farm safety, health and wellbeing

• Delicious lunch and wine using locally sourced produce

• Cooking demonstration by celebrity Chef Simon Bryant using local legumes– with samples!

• Goodie bags for all attendees

• Opportunity to speak with service providers for farm safety, health and wellbeing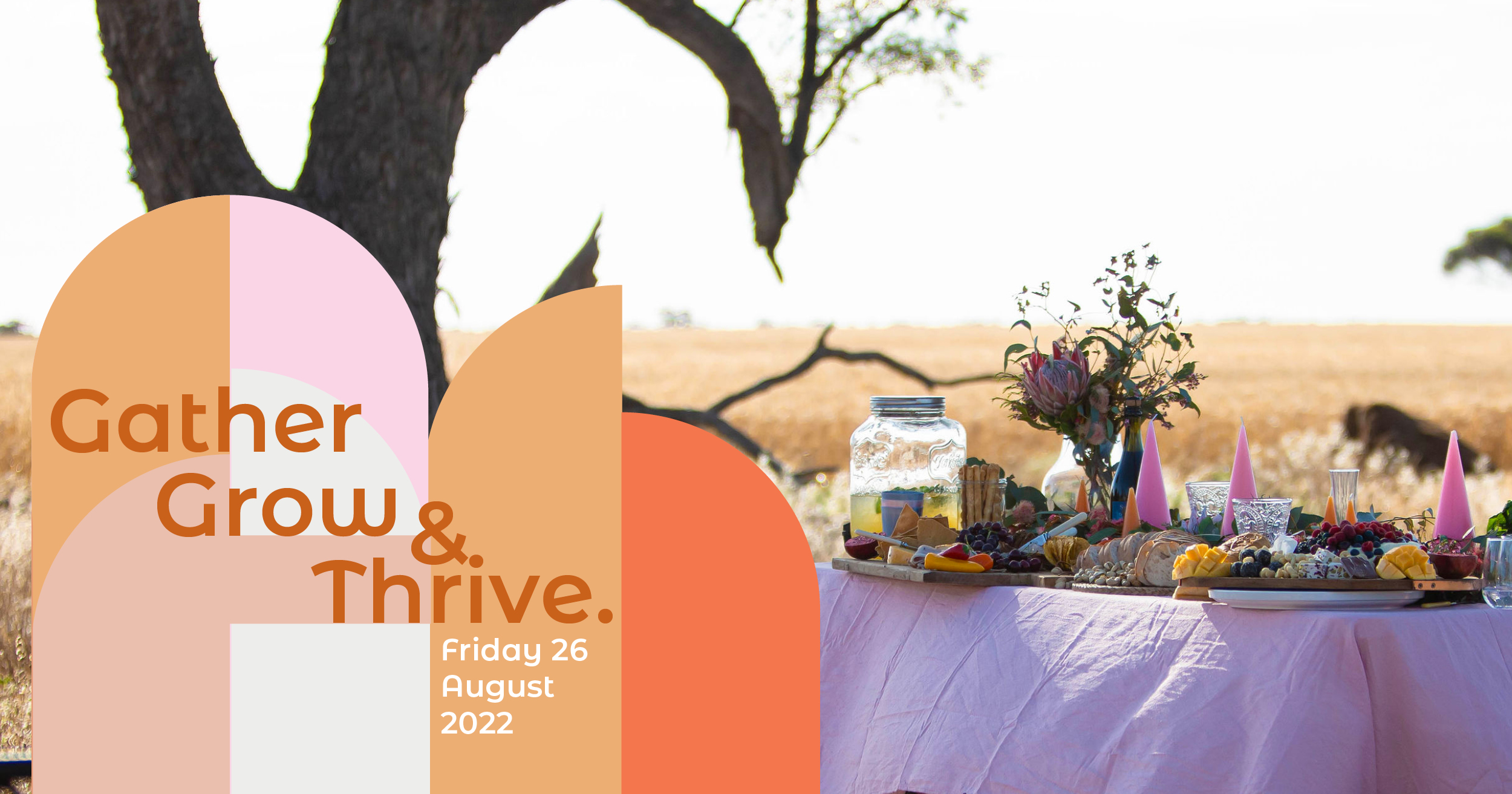 Gather, Grow and Thrive
Friday 26 August
10am – 3pm
Rupanyup Memorial Hall, Cromie Street Rupanyup
Tickets: $100 per person (plus eventbrite booking fee)
If you'd like to purchase a table of 10 tickets, please contact Katherine Colbert on 0409 527 041 or business@partnersinag.org.au.
Thank you to our generous sponsors and funding providers who have made this event possible.